Josh@NoWorriesFlooring.com
​Russ@NoWorriesFlooring.com​
801 400-6837
Josh@NoWorriesFlooring.com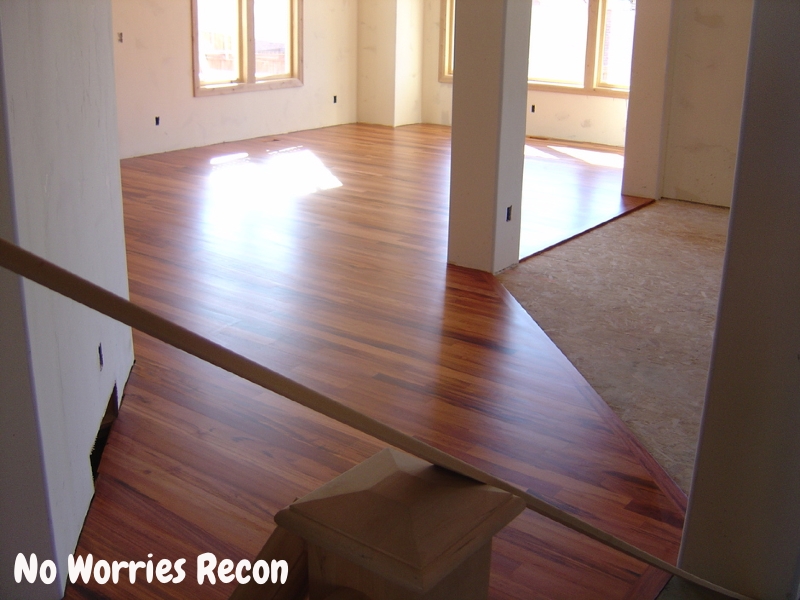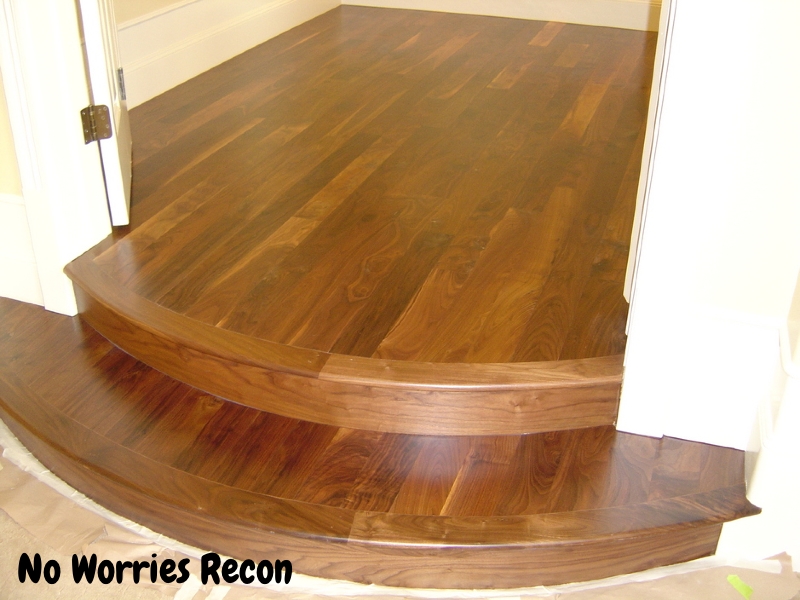 No Worries Flooring
(801) 400-6837 (801) 850-2777
.​​
We are hardwood flooring experts. We have been specializing in floors for over 19 years. We can help you with any size floor. We can do custom designs, install new basic floors, add on to an existing floor or refinish, restore or repair an existing floor. Our quality is well above industry standard. We have dustless equipment and use high quality finish.

Due to the vast variety in wood types, colors, styles, stains, etc there is always an option for you. Let our experts help you find the best option for your home, business or other space. ​​
​
We can handle any size job with our crew.​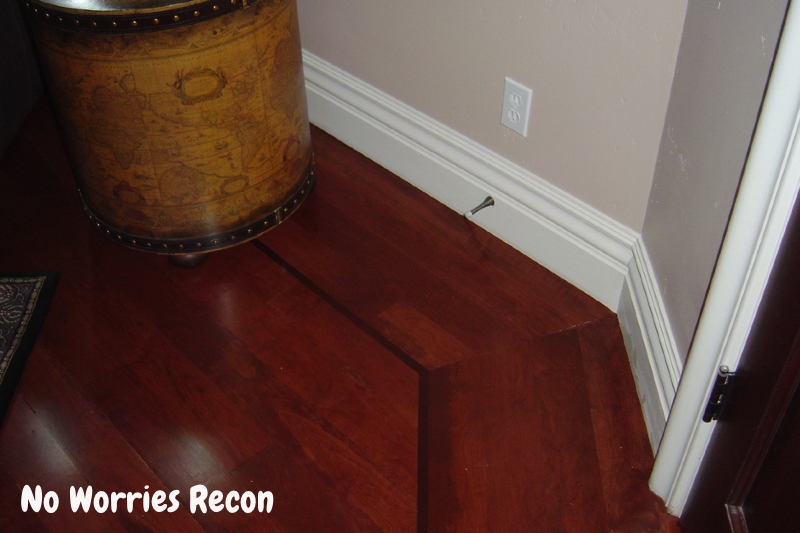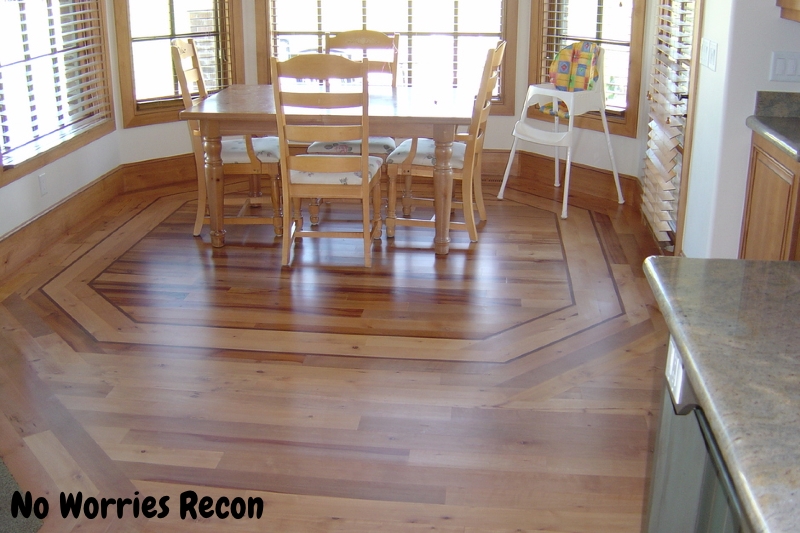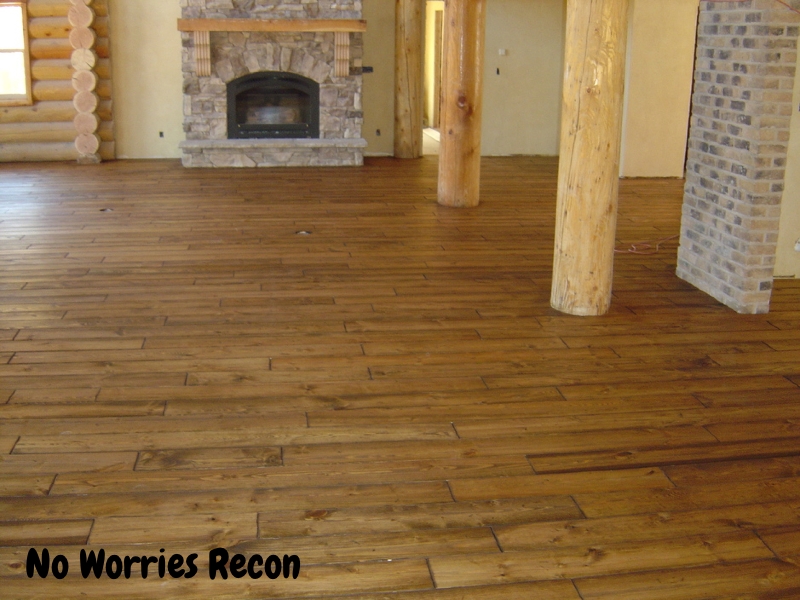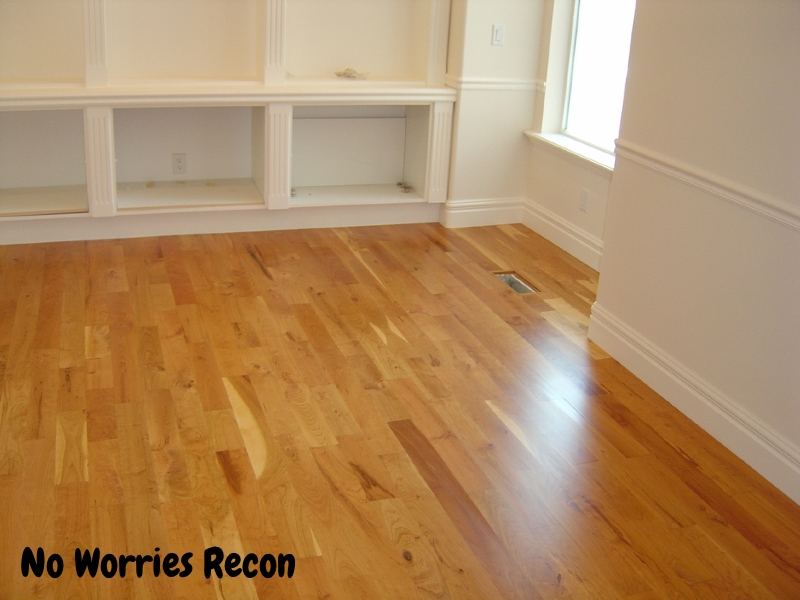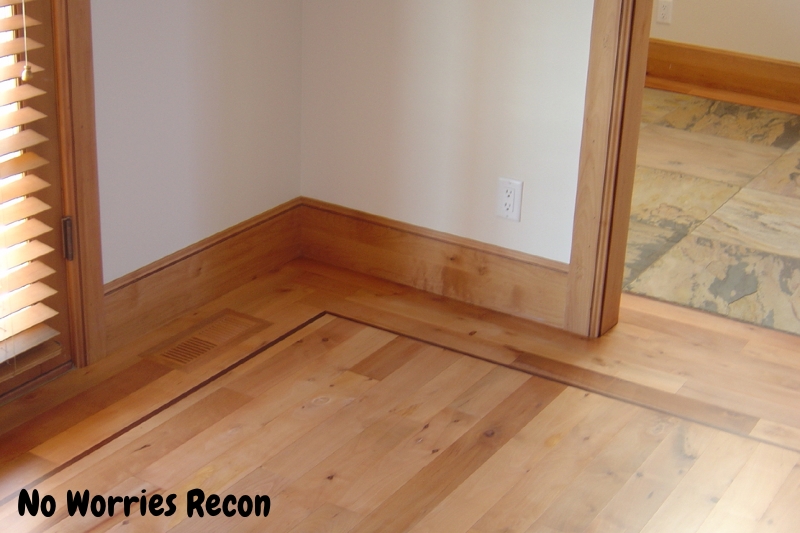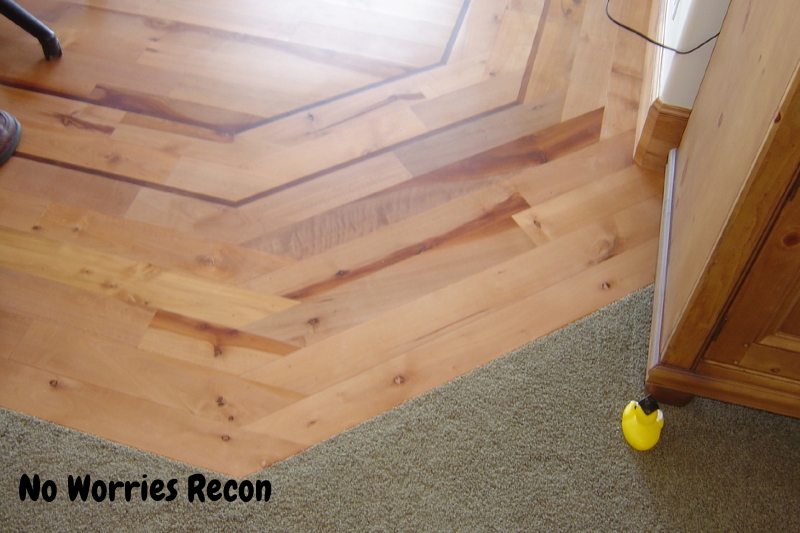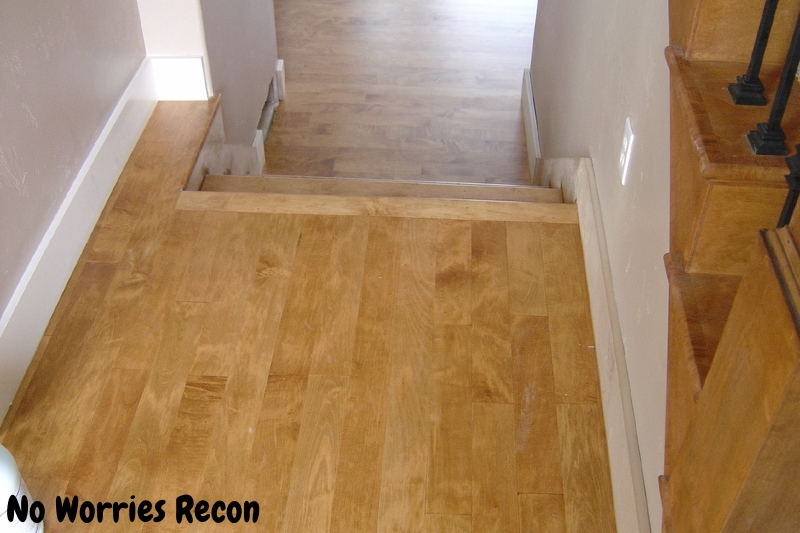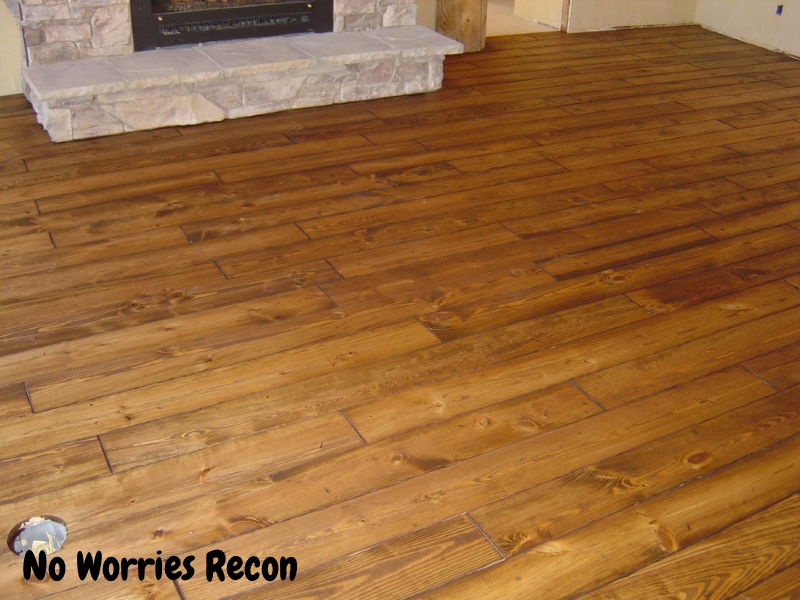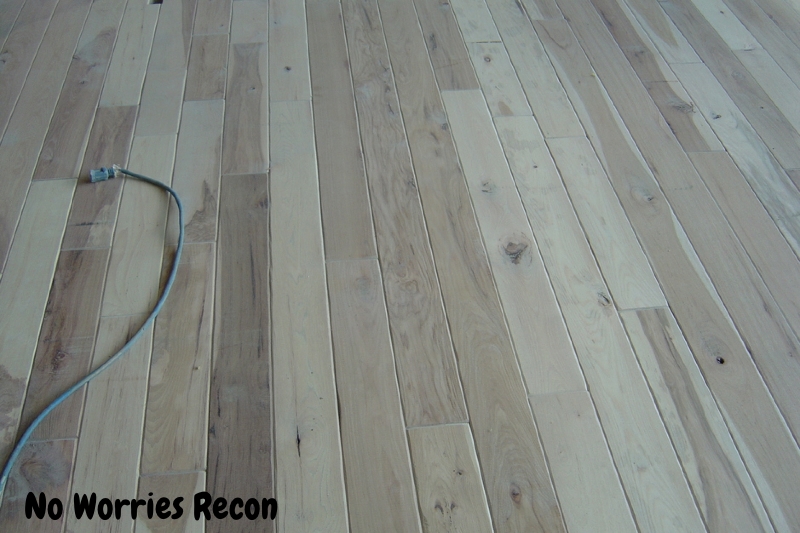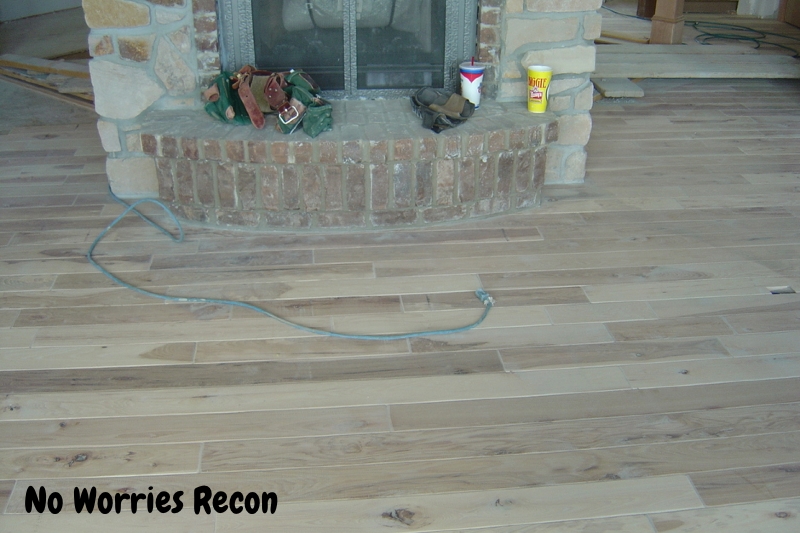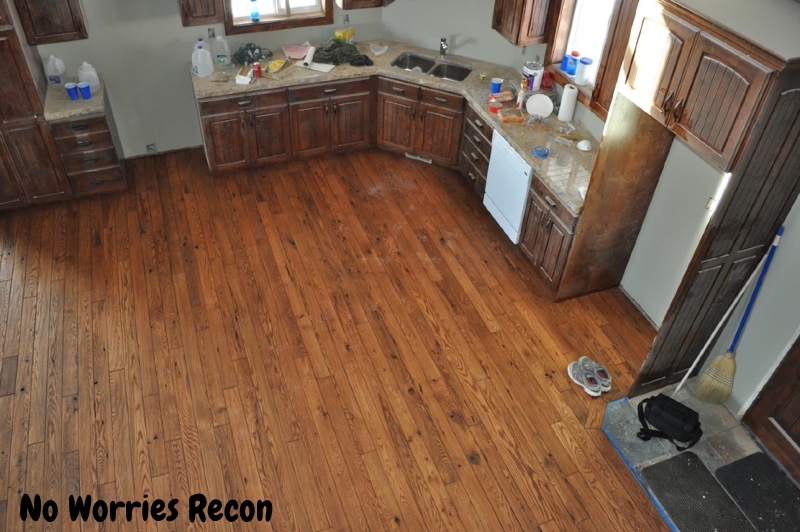 (801) 400-6837 (801) 850-2777​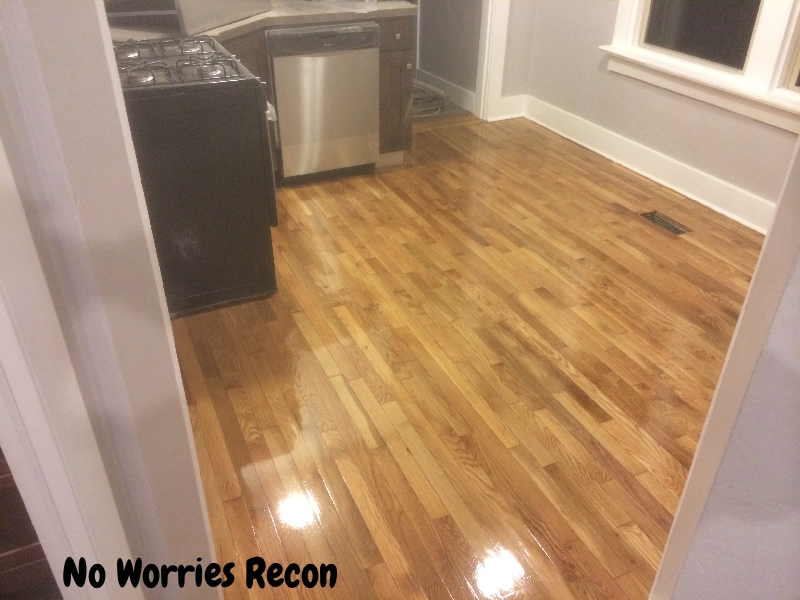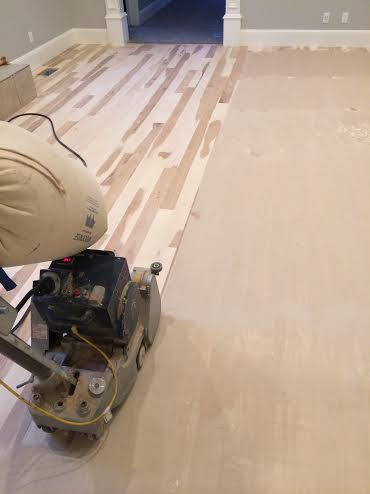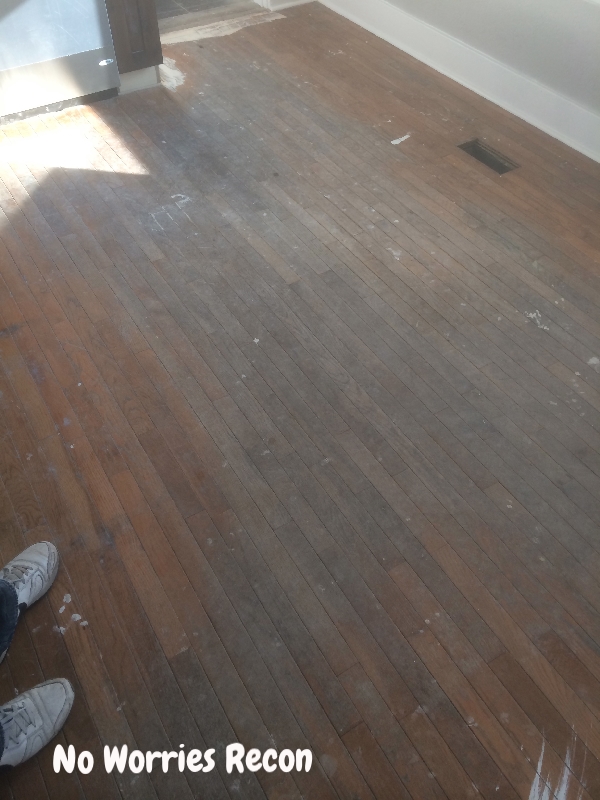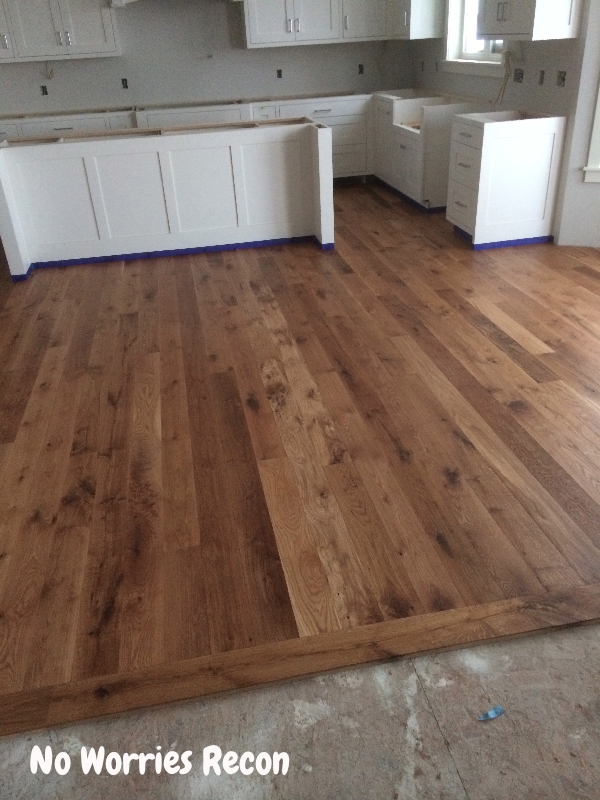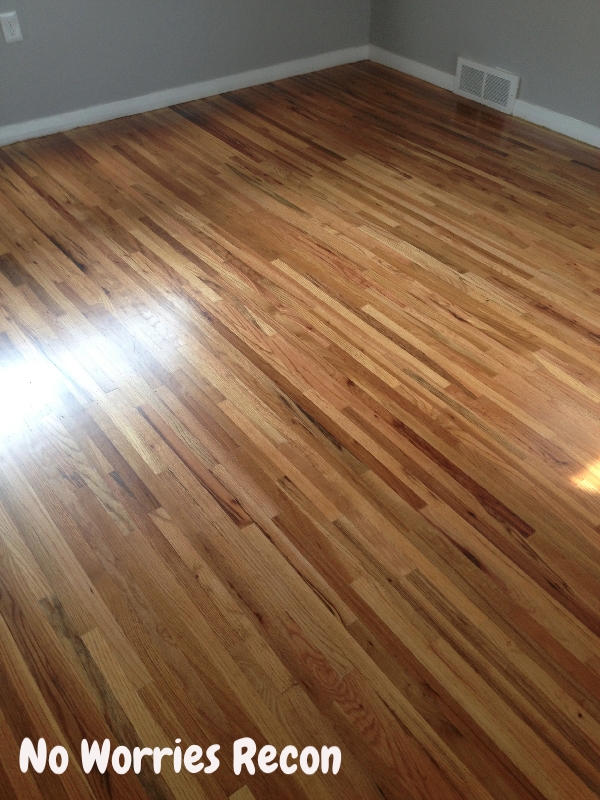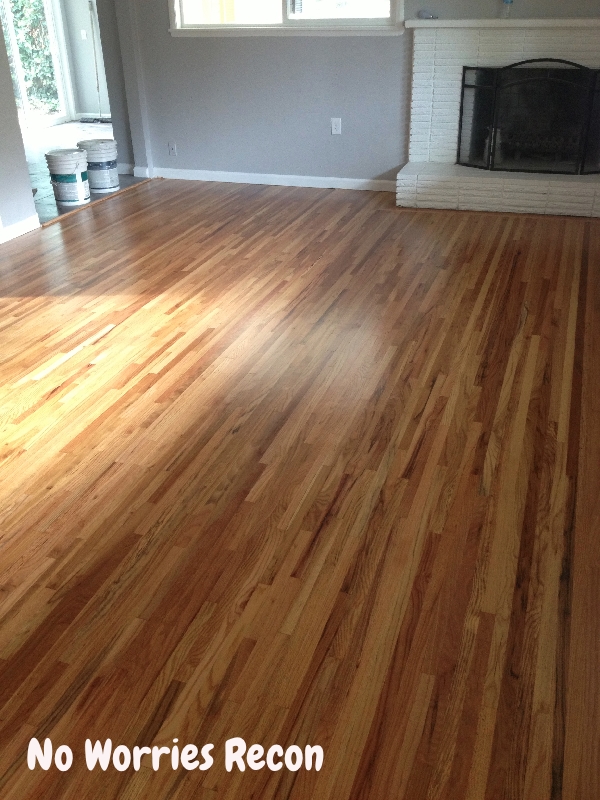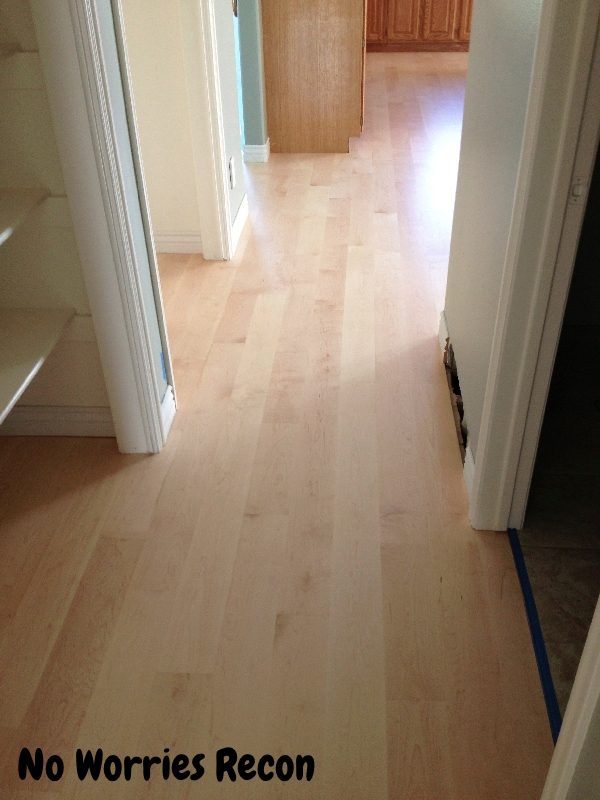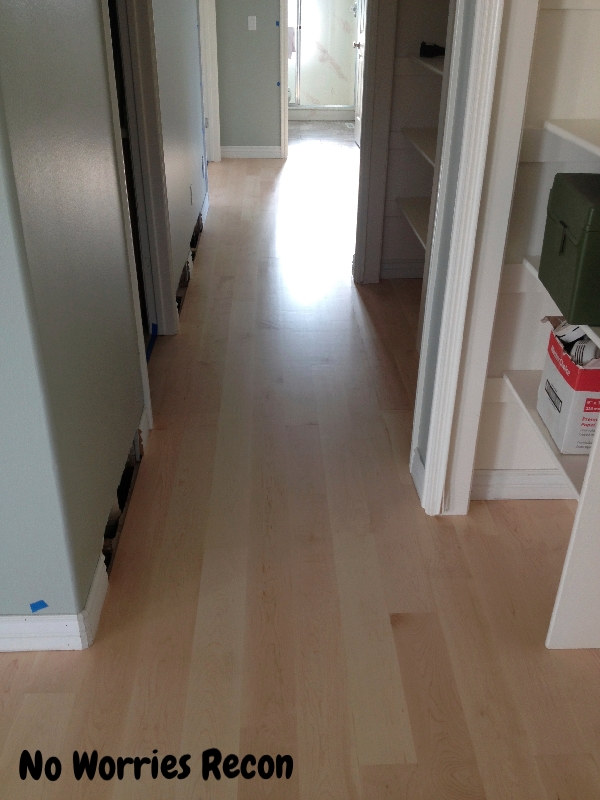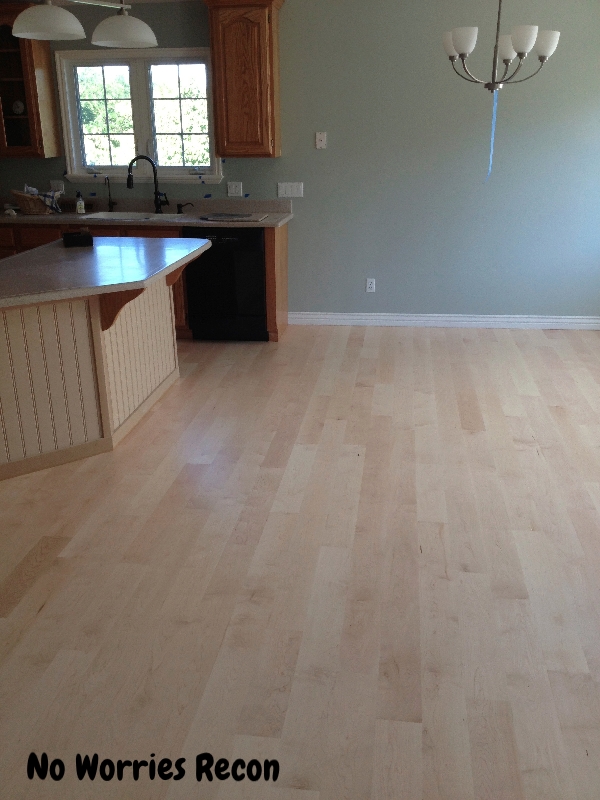 Clear Maple Wood with Traffic Finish
Before and after picture of a beautifully restored floor.
(801) 400-6837 (801) 850-2777​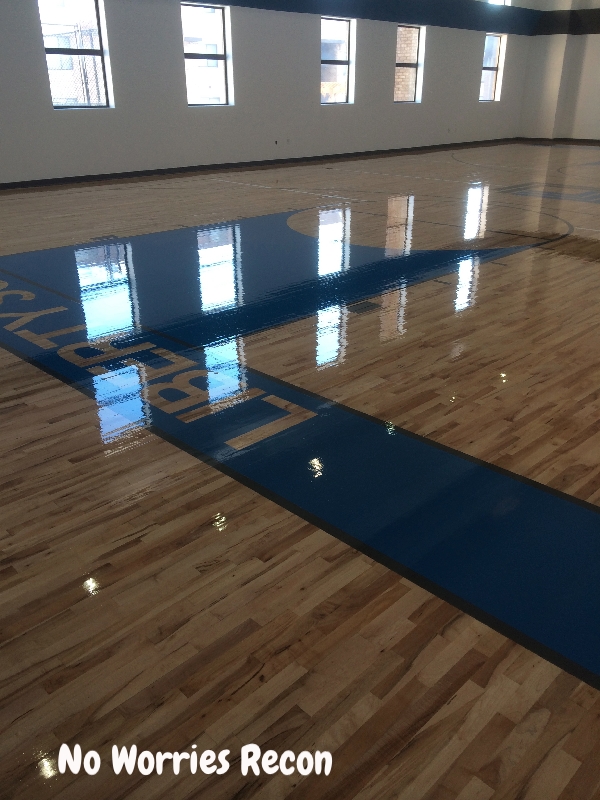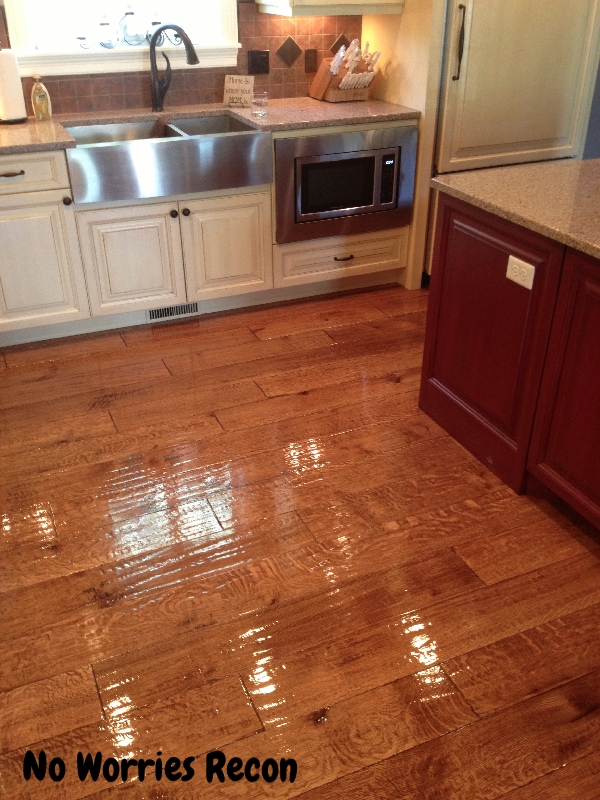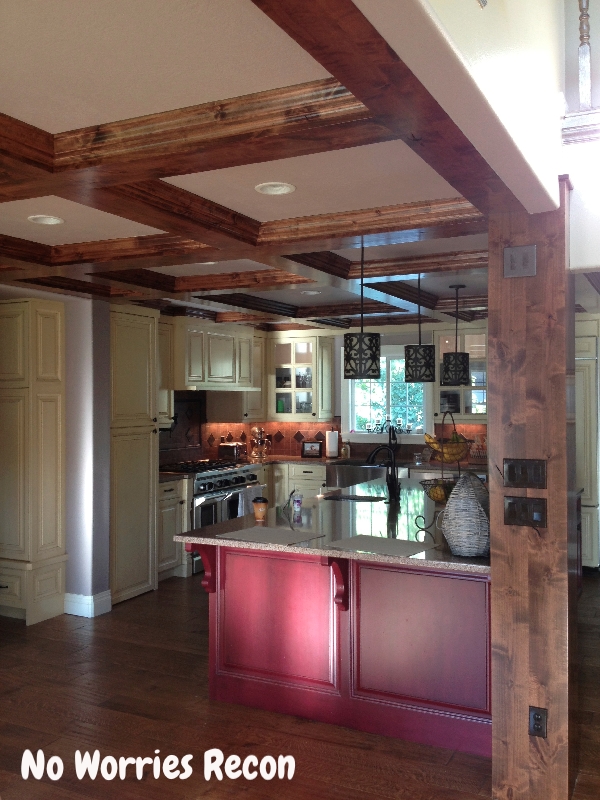 Sanding off the filler coat
1. Wood floors are extremely durable and can last for generations (some can last 100+ years) with proper care and maintenance.

​2. Wood never goes out of style. By simply changing the stain or finish an old floor can take on a whole new updated feel.​​

3. Wood floors are highly customizable. Wood types, colors, styles, stains, medallions, borders, etc are all personal touches that can be part of a floor.
​
​​4. Wood floors, more times than not can be fixed rather than replaced.

5. Wood floors increase the value of a home, help create a faster sale and typically provide a higher resale price.

​6. Wood floors are cleaner than their alternatives. They don't collect as much dust, allergens or dust mites. Wood is a much better choice for allergy sufferers, than even tile because no grout lines for dust to get stuck in.

7. Wood floors are easier to clean.

8. Wood floors are elegant, classy and add warmth and beauty.

9. Wood floors are the more "green" option:

​a. Trees can be regrown. (North America actually grows more trees than it cuts down)

b. Wood floors provide better indoor air quality than alternatives.

c. Wood floors use less water and energy to produce than alternatives.

(University of Wisconsin Wood Products Program Life Cycle Analysis)



​d. Wood floors can be repaired, refinished, or recycled as opposed to going to the landfill.

Some Benefits of Hardwood Floors
(801) 400-6837 (801) 850-2777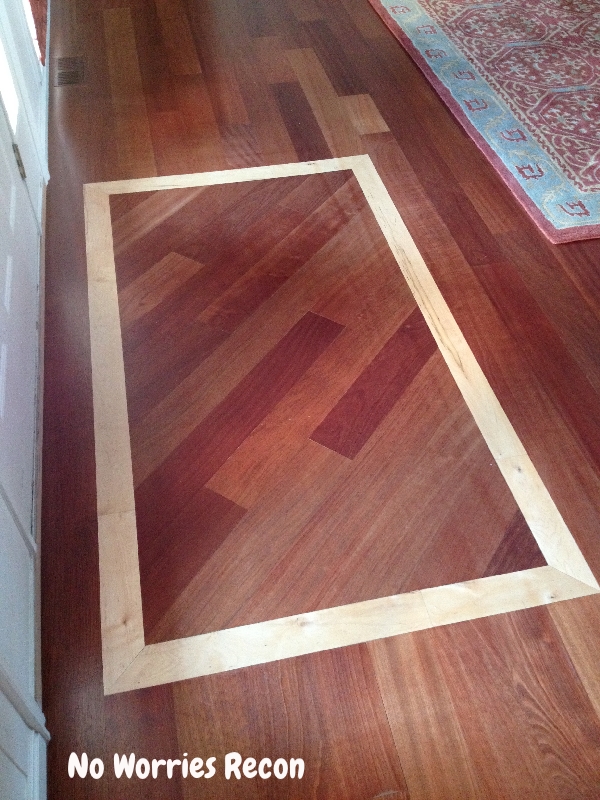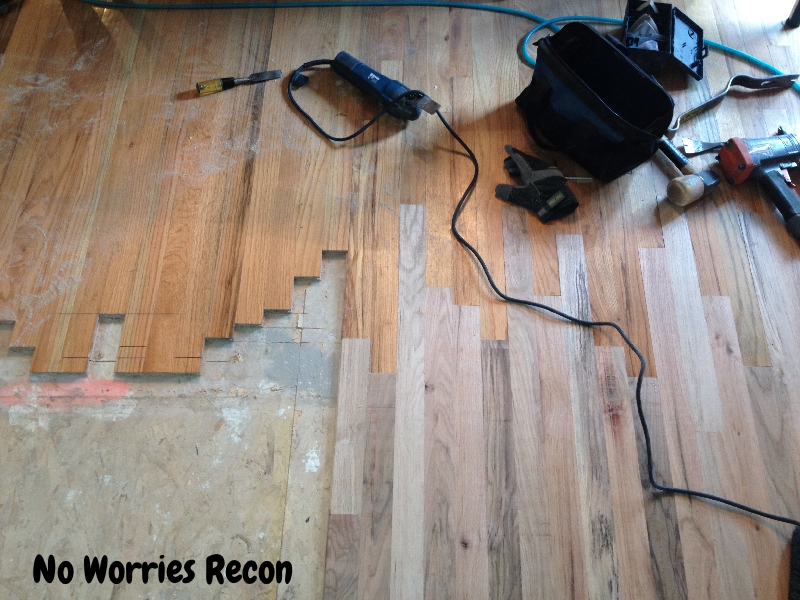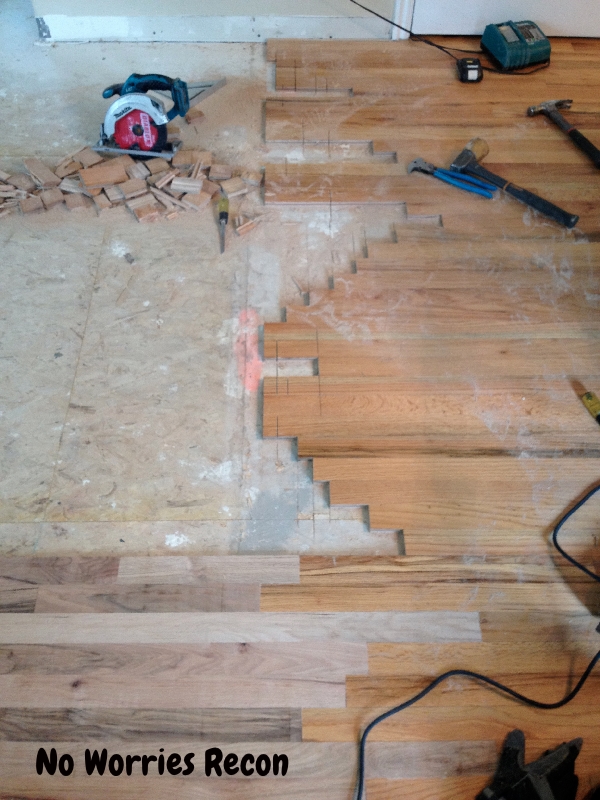 Adding wood on to an existing hardwood floor.
(801) 400-6837 ​(801) 850-2777​
Let us help you have No Worries!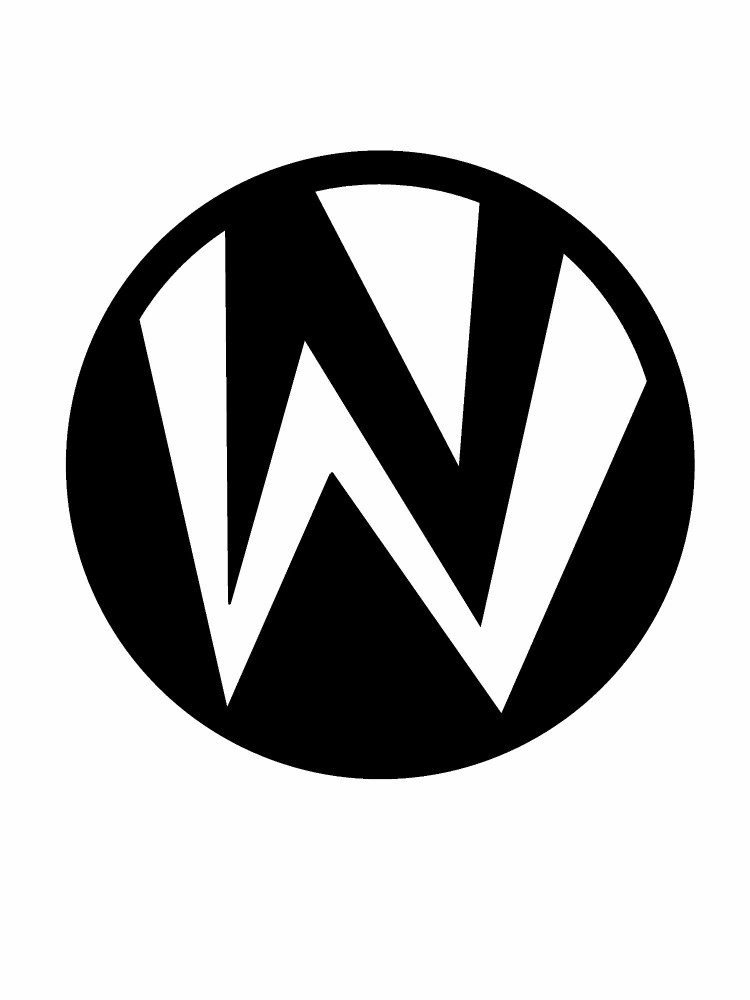 801-400-6837​
801-850-2777
Let us help you have No Worries!​
Call, text or email for a free quote.


Serving all of Utah, Salt Lake, Sanpete​ Counties as well as Park City
(801) 400-6837 (801) 850-2777